We make the gazpacho you dreamed of. . We adapt it to those of you who are more traditional and want traditional flavours, and to those of you who are more daring and want different flavours.
Discover our Gazpachos with different varieties of tomato and let yourself be seduced by the most famous Spanish product in the world.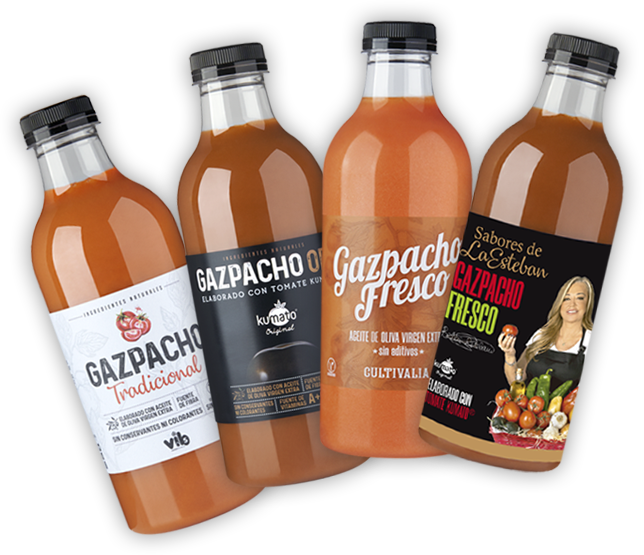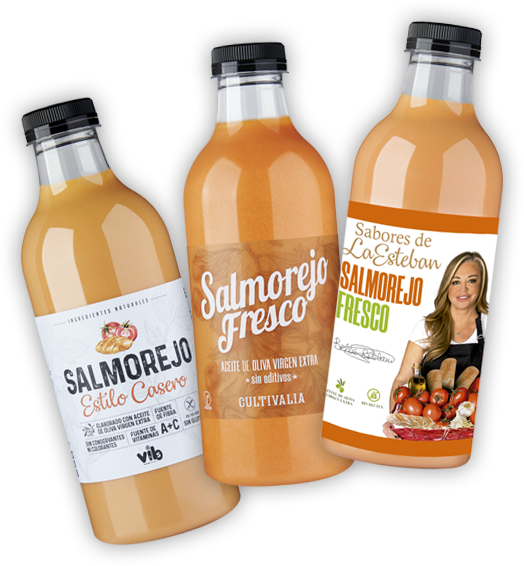 Made with the best tomatoes and the traditional recipe you've always loved, it won't leave you indifferent!
Eat it on its own, or in a bowl with bits of ham, hard-boiled egg and mince, or on a toast or even with chips swimming in it… Do it however you like, because however you eat it, you'll fall in love with it!
We also have gluten-free Salmorejo. As you can see, we make it very easy for you…
We produce the natural grated tomato most desired by tomato-lovers, the one that has a spectacular flavourwhile leaving your crusty bread intact without soaking it in water. The one that combines perfectly with any kind of sandwiches and the one that will be your faithful friend when making sauces and other recipes.
Under the Vibs brand we make natural grated tomato, as you would do at home, and natural grated tomato with extra virgin olive oil and salt, ready to eat.
Which one do you prefer?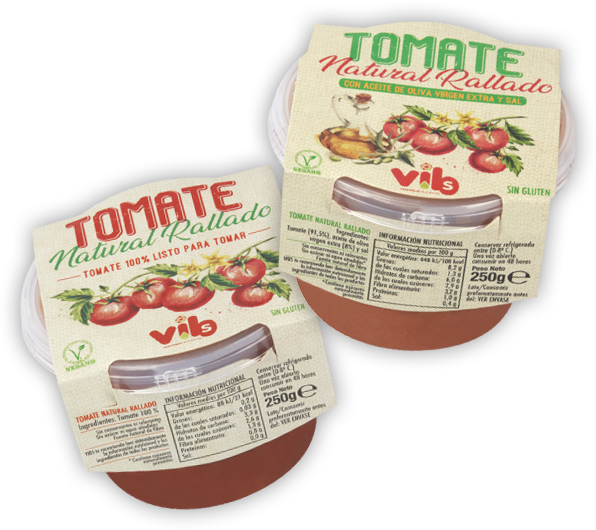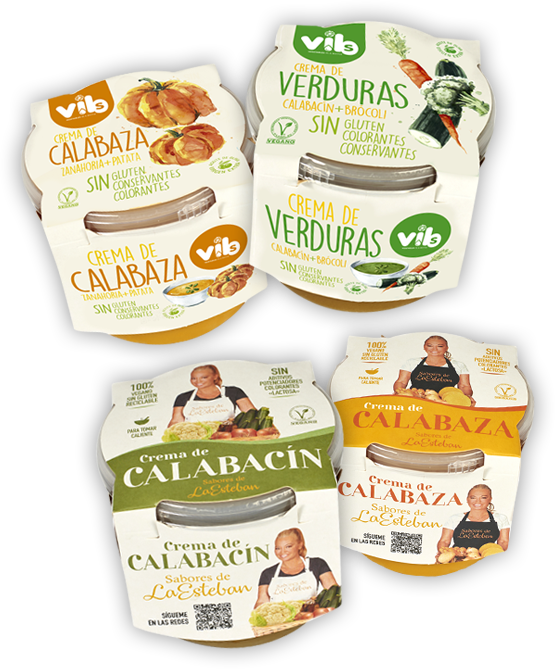 With the best ingredients we make the most delicious, vegan vegetable creams, ready to eat in a moment, in the microwave and ready to go!
In addition, they are 100% natural, with no additives, no gluten, no flavour enhancers and no added sugars. A marvel for those of us who are looking for healthy, nutritious and quick-to-prepare food.
Among our creams, we make for Vibs and for Sabores de la Esteban the courgette, pumpkin and vegetable creams.